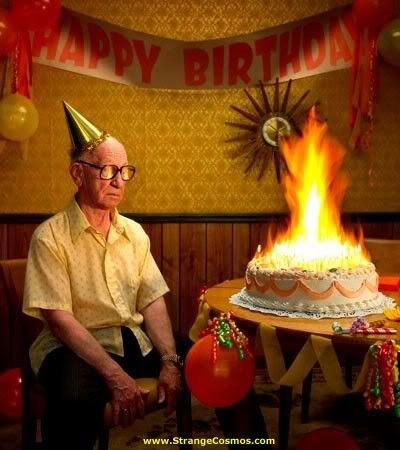 I used to be terrified of the age 25. Seriously, 25 was my extra scary age. I used to think, "ohmygah*, 25?!!"
Every birthday celebrated felt like a minor death sentence. It was all very dramatic – like, Elle Woods breaking up with her boyfriend dramatic.
I didn't even celebrate 24. I worked and went to bed instead (ahem, the 25 year old me thinks the 24 year old me is super-lame).
But to be clear, I cemented 25 as my
Armageddon
back when I turned 18. I had the coolest girlfriends, I was in a super hot a cappella group, and I basically thought I was the shit. What could get better than being 18 and extra hot*? Clearly, I was blinded.
If I could give my 18 year old self a side eye* I would. Now, that's not to say I don't have the occasional "eep! I'm 25!" moment. The most clear being the time I wouldn't buy candy for some boy's "basketball team" on the street and he called me an "uptight old head*" .......... iCant.
That said, being 25 (I celebrated my birthday in September) is so rich and ripe.
It's like being a teenager, except you're 5 years from 30.
It's like being in college except you live in the city, pay rent and big girl bills, and have lots of sex.
It's like being a foolish hot mess, except for when you're at the office, because then you're buttoned up and super fly.
It's like being version 2.5 or 3GS (but not quite 4G because I'm not quite 30).
It's like being "MJ Fadeaway" + "Maiah on Fiyah" + "Ms. Johnson (if you're nasty)" all the time.
...and I love it.
What was your scary turned favorite age?
---
*"ohmygah" - copyright 2003 – 2010
*I was actually fat with a pretty face. But still. Confidence is a hell of a drug.
*What's a side eye? Click here.
*What's an old head? Click here.
Tweet