I've saved the best for last: of the three shows I attended, the Michael Kors show was my favorite. The backdrop boasted bright springy greens while the clothing featured mostly whites, browns, khakis and navy, with the occasional pop of color. My favorite looks below: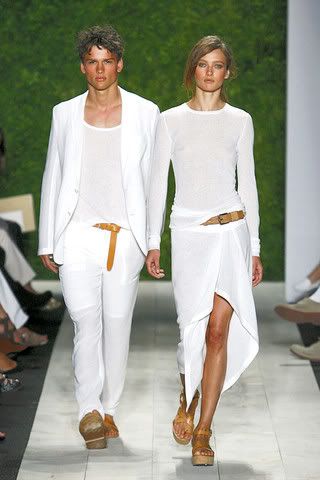 The trailing hot male model doesn't hurt either.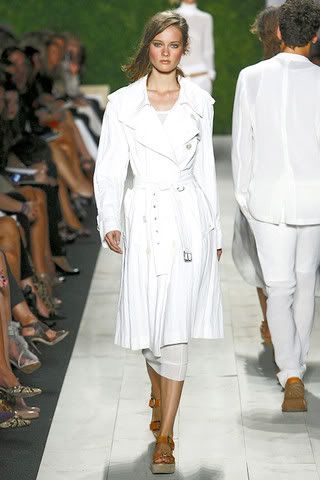 I NEED this sweater in my closet immediately.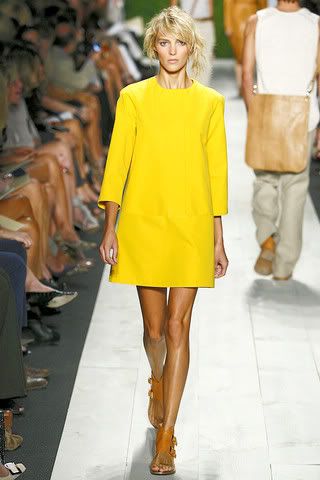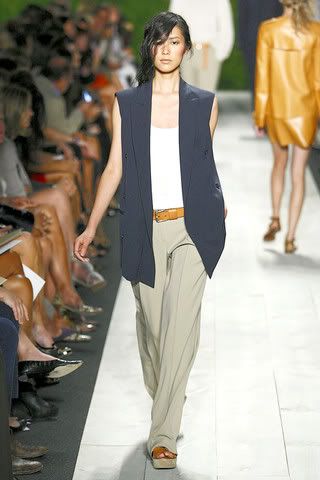 All images and the full show can be found on
Elle.com
Tweet