I had very high hopes for this year's Issac Mizrahi show. I was lucky enough to attend his show last year and sat there gawking at the
incredible theatrics
! Did you forget? HE MADE IT RAIN and it was incredible!
This year, he went the more traditional route sending models down a normal straight, white, boring runway with no golf carts, no rain, and no tech guys in New Balance sneakers hoping out from the audience valiantly with an umbrella. Womp.
That said, the show was beautiful. My three favorite looks below: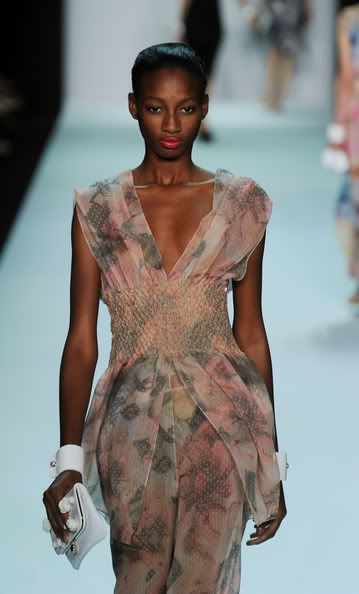 all images via

zimbio

.



Gimme.
Tweet